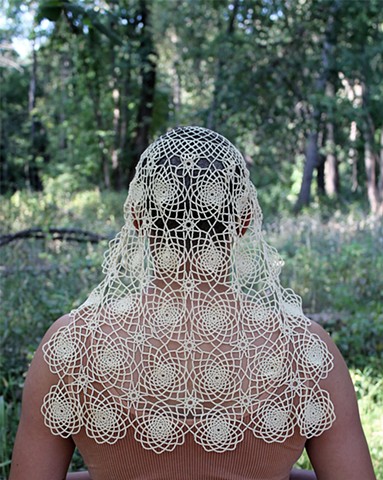 When researching my mothers home country, little can be found in the way of craft history. What comes up is the textile history of neighboring countries and a small paragraph about an archeologist that discovered one cream colored beaded textile. In need of more information I turned to my family's oral history.
There, at the dinner table with my great grandmother, in the car with my father and sitting at the foot of my mothers bed, I found more questions. As is the case with most immigrant families, our history has been lost to violence, the poor record keeping of various governments, and secrets kept by women who needed to protect their families. In mourning of my lost history, with this beaded textile as my only reference for where my family and my craft could meet, I began beading.
In beading statements, questions, and problems I am contributing to my family's written record. I am documenting my history as it happens. My practice is an ongoing open letter to my culture, my family, and myself.